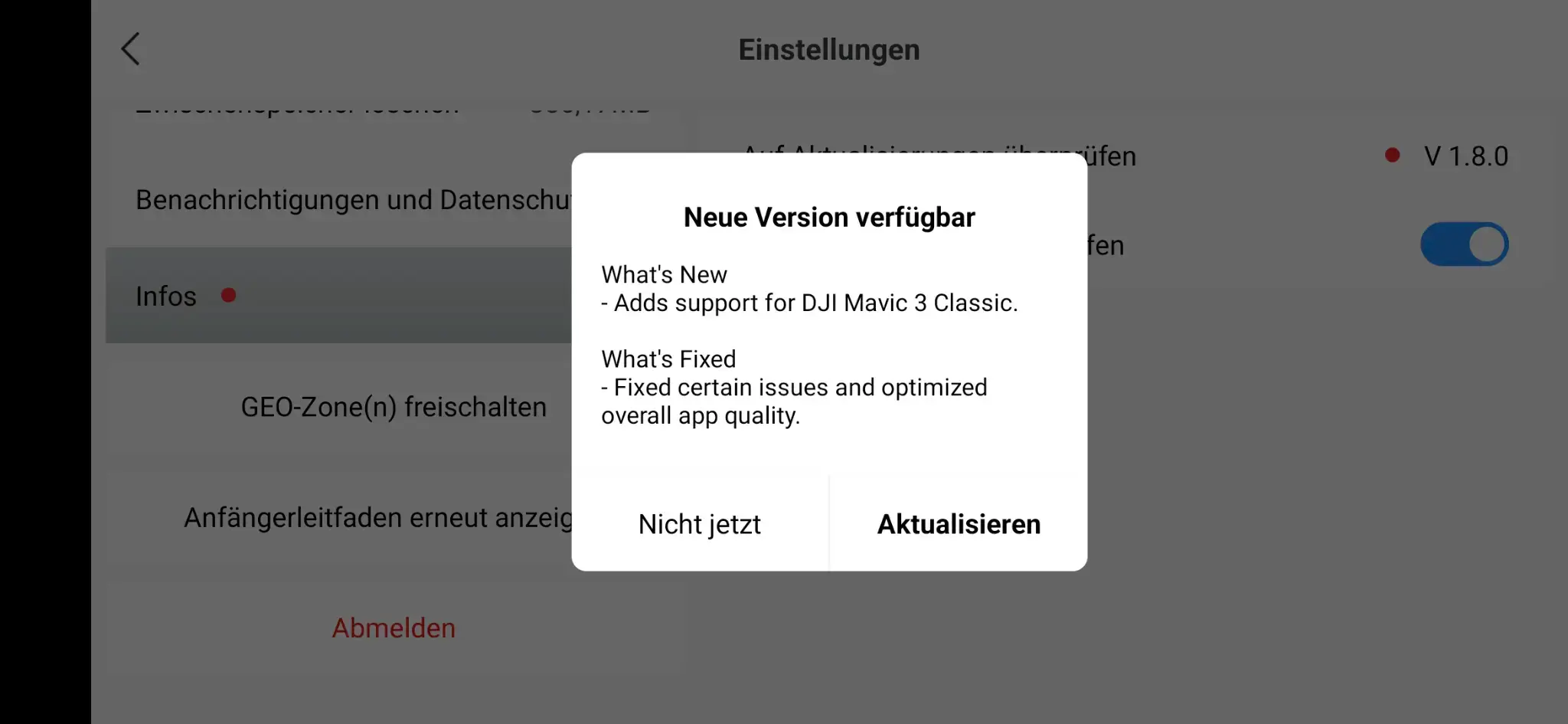 DJI Fly App Update 1.8.0
With the latest version of its Fly app, DJI delivers unsupport for the Mavic 3 Classic and again fixes some unspecified bugs. The official patch notes are available in the article.
With the release of the DJI Mavic 3 Classic, an update to the DJI Fly app is also necessary. Version 1.8.0 brings with it support for DJI's latest drone. Beyond that, however, there is nothing new in the app. Only the bug fixes and improvements in app quality that are regularly mentioned by the manufacturer and never elaborated on are there again this time.
Patchnotes DJI Fly App Update 1.8.0
What's New
Adds support for DJI Mavic 3 Classic.
What's Fixed
Fixed certain issues and optimized overall app quality.
Download DJI Fly App 1.8.0
All the details on how to download the DJI Fly app can be found in the linked article.
Werbung
Kategorien: News