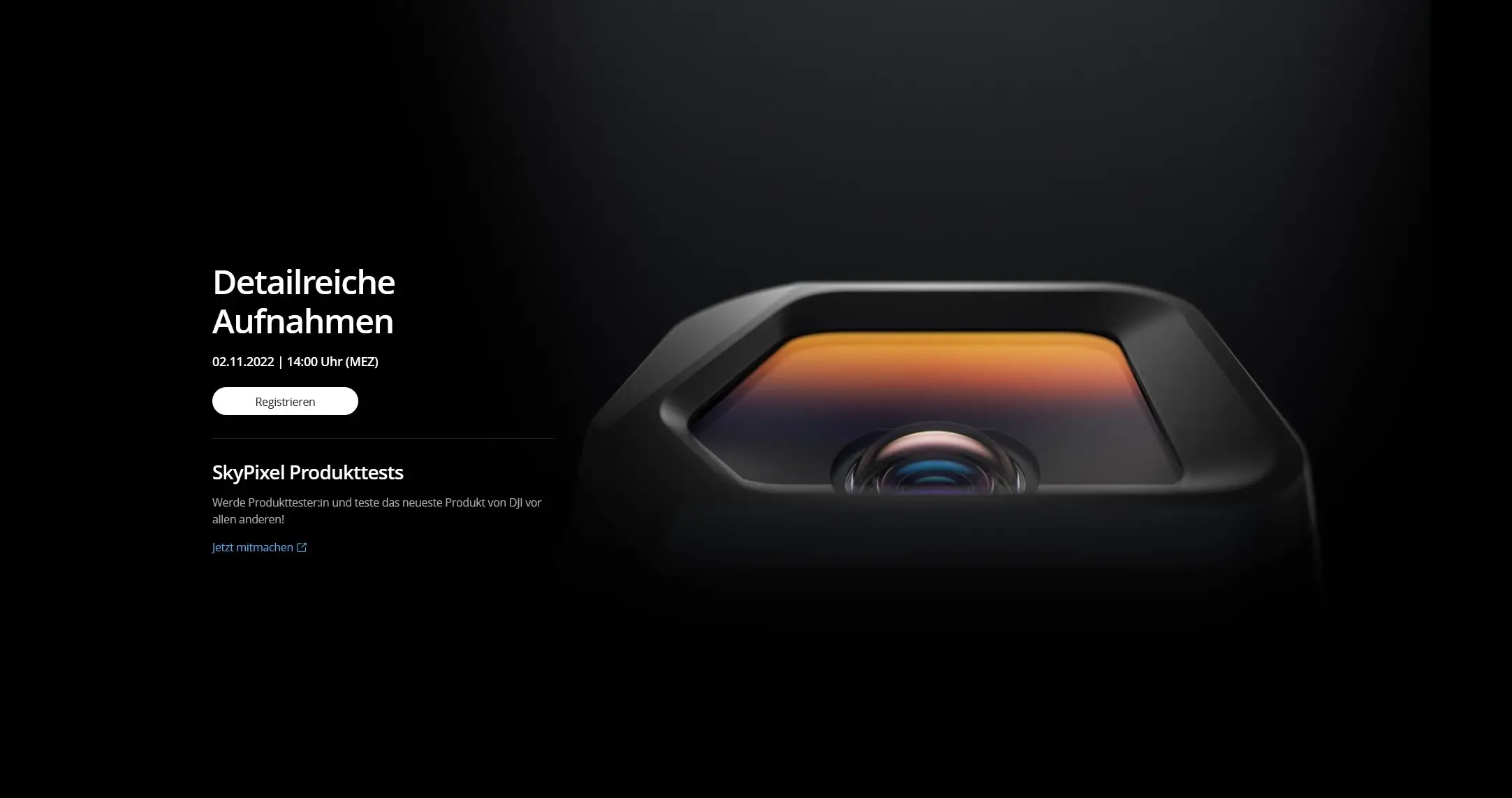 DJI announces Mavic 3 Classic – launch of teaser page
DJI announced the anticipated Mavic 3 Classic with a new teaser page. The product launch will take place on November 02, 2022 at 2 pm German time. We summarize the details.
It has been an open secret for weeks that DJI is planning a Mavic 3 Classic. After numerous leaks, however, DJI still lacks official information. This is now changing with the new teaser page, which is typical for product announcements from DJI. The product presentation of the Mavic 3 will take place on 02.11.2022 at 14 clock CET on the said teaser page and very likely also directly in the store of DJI.
But what clues point to the Mavic 3?
Email subject and teaser page reveal details
The email sent out at the start of the teaser page already reveals the direction in which it is heading. In German, it says "It becomes classic" – a reference to the Classic in the new Mavic 3 product name. The actual website only says "detailed shots", but the product pictured looks a lot like the camera of the Mavic 3.
These two clues, in combination with the rumors linked above that have been circulating for weeks about the Mavic 3, are more than clear. After all, DJI has been known for years to keep its secrets probably worse than any other company – whether intentionally or not.
What's behind the Mavic 3 Classic?
The Mavic 3 Classic will most likely be an identical model to the previous Mavic 3 Standard, but with only a simple camera system without a tele obejctive. The main camera will most likely still be the familiar Hasselblad camera already used on current Mavic 3 models. It has a 4/3-inch sensor, 20 MP resolution and 5.1k video resolution, with a variable aperture of f/2.8 – f/11. Design, features and accessories should remain identical for the Mavic 3 Classic. In return, the price will be lower than the "big" Mavic 3 models.
As soon as the official announcement is launched, we will once again summarize all the details of the Mavic 3 Classic for you in a separate article on our blog.
Werbung
Kategorien: News