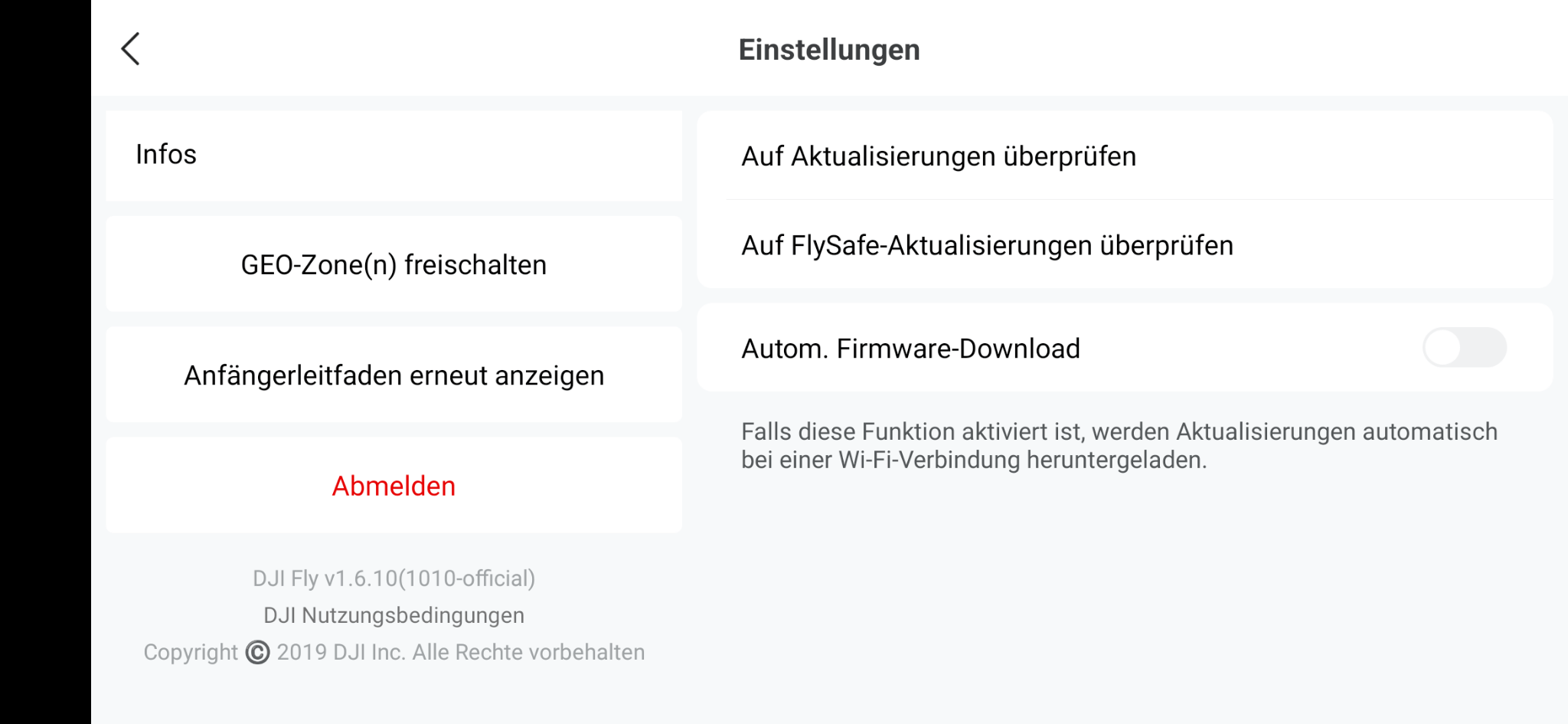 Confusion around DJI Fly App 1.6.10 and 1.6.12
Currently there is some confusion around the currently available DJI Fly versions, especially v1.6.10 and v1.6.12. We clarify what it's all about and where you can download the versions.
What is the current version?
Officially, both in the iOS App Store and via the Android in-app updater, version 1.6.9 is the current version of the DJI Fly app. BUT …
Which versions of the DJI Fly app are still in circulation?
… if you go to the DJI website and download the DJI Fly app for Android in the download section, you will already get version 1.6.10 – even if the display there talks about 1.6.8.
In addition, for a few days, if not weeks, messages about problems with the DJI Fly app on Android have been piling up in the official DJI forum. Occasionally, users receive a PM from DJI Support with a download link to the DJI Fly App Beta v1.6.12.
What changes do DJI Fly 1.6.10 and 1.6.12 bring?
There are no official patch notes as of this writing. The versions probably primarily fix the startup problems under Android 12 and Android 13. Further innovations are not yet known.
Which version should I install?
Since official patch notes are still missing and there has been no official communication about the new versions, this question is not quite as easy to answer.
If you don't have any problems with version 1.6.9 and can fly as usual – you don't have to do anything as long as the in-app updater doesn't report a new version.
However, if the DJI Fly app no longer starts or crashes regularly, you should download version 1.6.10 from the official website and test it. If you also have problems with this, check out the DJI forum and test the version 1.6.12 from DJI Support that is circulating there. But be careful with links to APK files posted by users! It's better to ask DJI Support to send you the link to make sure you don't catch any malware.
What's next?
We hope that DJI will soon bring light into the darkness and clarify the current versions in the form of official patch notes. We also hope that DJI will officially distribute the latest version across all channels and communicate it that way. This way, the manufacturer would surely get the current confusion around the app under control again and users could rely on which version they should have installed.
Werbung

Kategorien: News