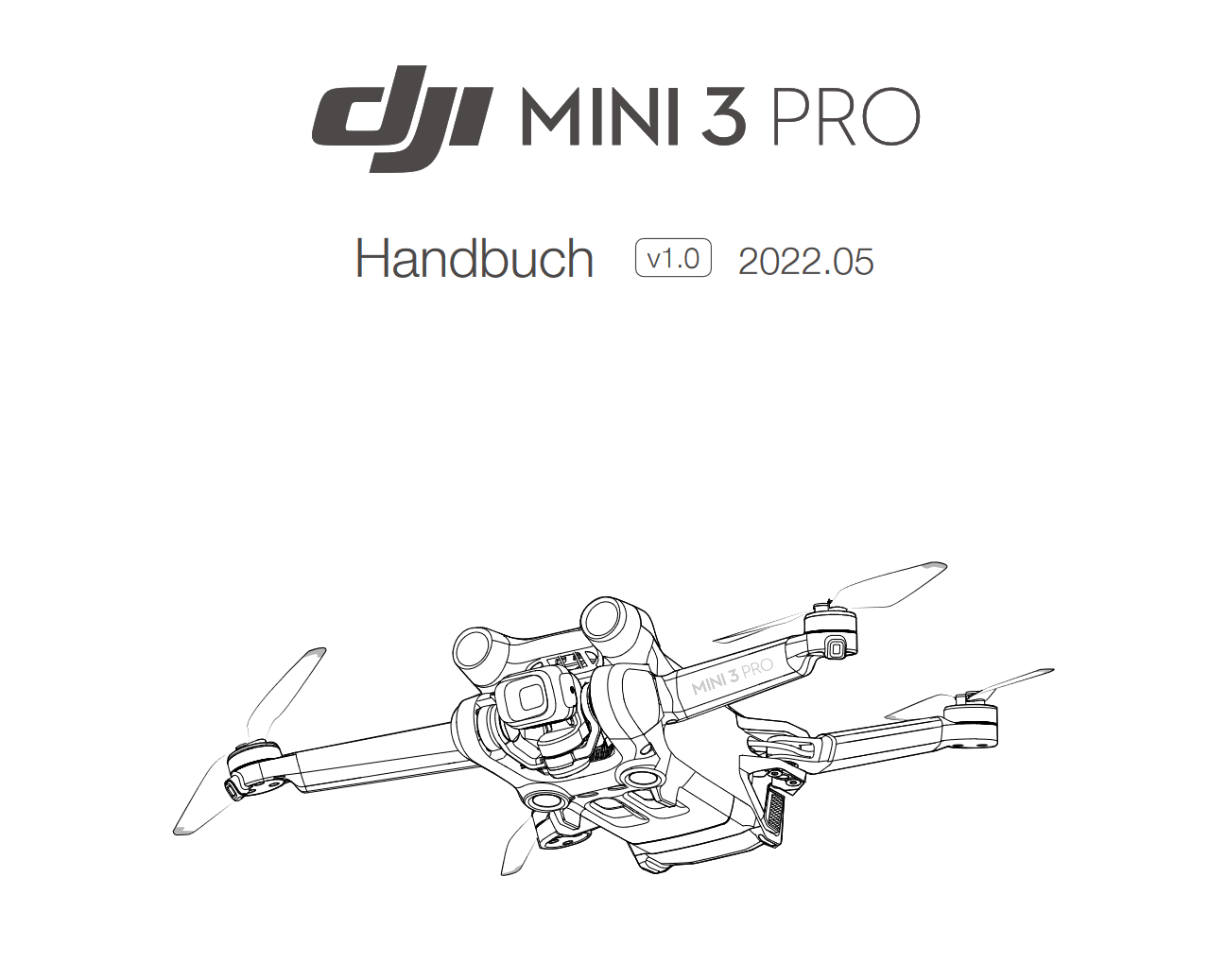 DJI Mini 3 Pro manual / user guide
We show you where to find the DJI Mini 3 manual for download and what content it provides.
If you are looking for the DJI Mini 3 Pro manual, you can find it directly on the manufacturer's website, as usual for DJI. Matching the release of the drone, DJI delivers the corresponding manual. Availability in other languages will presumably be offered in the course of the next few days, while it can already be downloaded directly in German as well.
You can find the DJI Mini 3 manual at the following link.
A look into the manual of a drone is not only worthwhile for beginners, but also for advanced drone pilots. Because in the quite extensive manuals you will find all the important information about the functions and operation of a drone.
DJI Mini 3 short introduction
With the DJI Mini 3, DJI delivers the successor to its Mini 2 drone from 2020. Visually, it is relatively different from its predecessor, but offers the weight of under 249g, which is important for the series, in order to benefit from relaxed regulations in different countries.
Angebot
DJI Mini 3 Pro
Gewicht <249g
4k-HDR-Videos
34 Minuten Flugzeit
Hindernisserkennung in 3 Richtungen
Neue Fernsteuerung, vertikale Videos und vieles mehr!
Special attention with the new DJI Mini 3 is above all the existing obstacle detection system, which thanks to new sensors can finally offer additional functions that were previously only reserved for larger models of the DJI product range. In addition, the Mini 3 also offers videos in 4k, a flight time of up to 34 minutes and the current OcuSync 3.0 video transmission standard. With the DJI Mini 3, the market leader among consumer and prosumer drones also introduces the new DJI RC remote control, which ties in with the popular Smart Controller series with its integrated display.
DJI Mini 3 manual FAQ
Where can I find the DJI Mini 3 manual?
A link to download the official DJI Mini 3 manual can be found in the article.
Should I read the DJI Mini 3 manual?
Definitely. The manual contains useful information about the functions as well as the operation of the DJI Mini 3 and should be read even by experienced drone pilots.
*The links contained in this article are so-called affiliate links. With these links DeinDrohnenpilot.de gets a commission for mediated purchases. The price does not increase for the customer.
Letzte Aktualisierung am 2023-06-03 / Affiliate Links / Bilder von der Amazon Product Advertising API
Werbung

Kategorien: Drone Know How