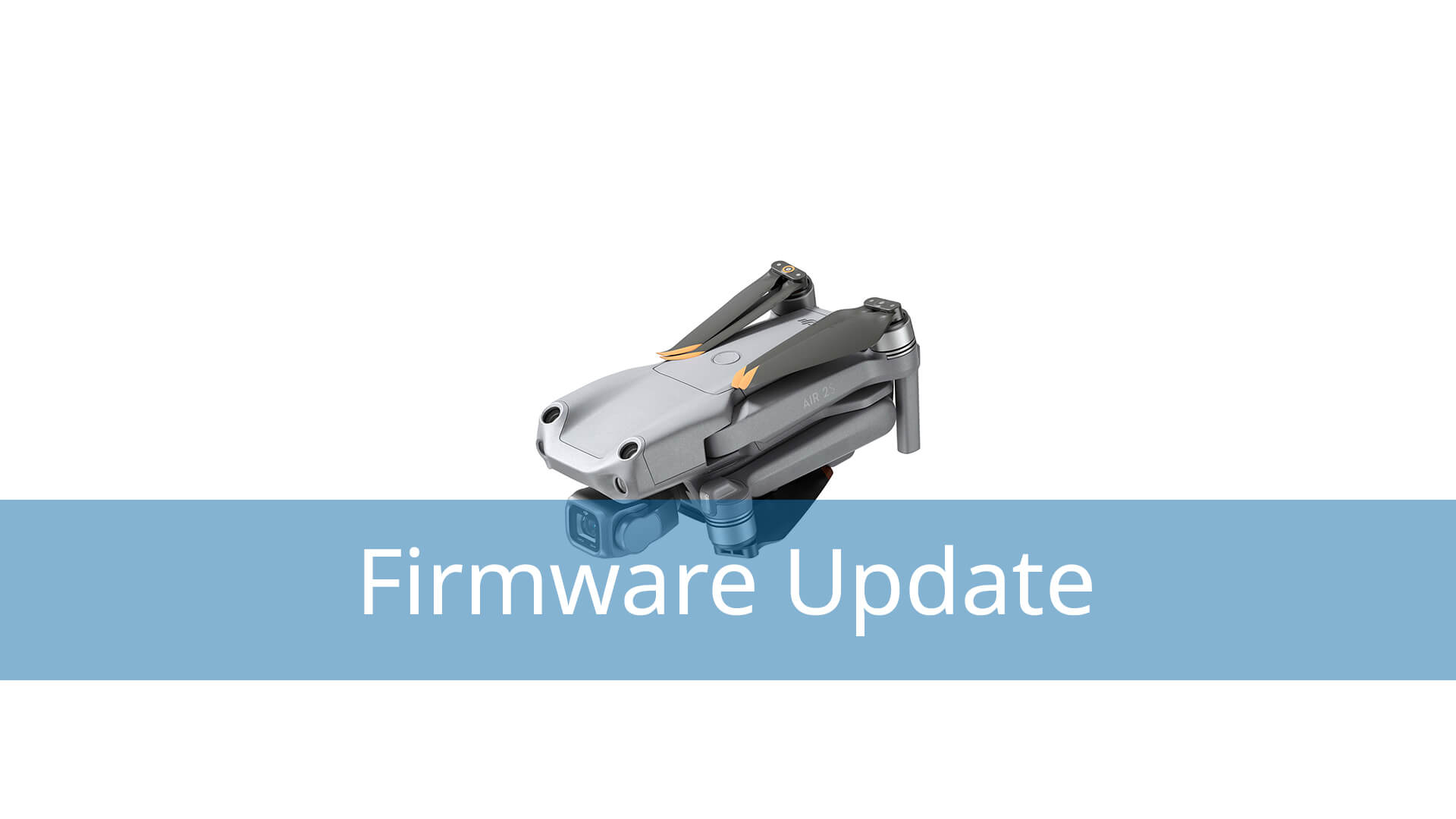 DJI Air 2S Firmware Update with DJI RC Support – v02.04.23.20
DJI has released the expected firmware update with support for the DJI RC remote control for its Air 2S drone. What else has made it into the update, tell you the official patch notes.
Back at the beginning of the month, we reported on rumors of DJI RC support for the DJI Air 2S. Barely two weeks later, the update has already been released. With the firmware update v02.04.23.20, DJI adds support for the DJI RC remote control to its very popular Air 2S. This means that the drone now officially supports most of the controllers from its own company. In addition to the DJI RC, this includes the RC-N1, the Smart Controller and the DJI RC Pro.
In the near future, there will also be a new combo of Air 2S and DJI RC. Both devices will then be available together in one box. Price and release date are not yet known. We will keep you informed as soon as we know more.
All other changes and innovations of the firmware update can be found in the following update overview.
Overview of the firmware update
Date: 2022.10.26
Aircraft Firmware: v02.04.23.20
RC-N1 Remote Controller: v04.12.00.60
DJI Fly App iOS: v1.7.8
DJI Fly App Android: v1.7.8
Patchnotes
Added support for United States RID requirements.
Added support for DJI RC remote controller.
Added support for Expo Curve settings in Cine mode.
Source: forum.dji.com
Notes
If the firmware update fails, restart the DJI Air 2S, the remote control and the DJI Fly app or DJI Assistant 2 (Consumer Drones Series) and try again.
Perform DJI Air 2S Firmware Update
How to update the firmware of the DJI Air 2S, we have already summarized in detail in the following article – DJI Mavic Air 2 – Firmware Update durchführen (german). This article is about the Mavic Air 2, but the update process is identical for the DJI Air 2S.
Angebot
*The links contained in this article are so-called affiliate links. With these links DeinDrohnenpilot.de gets a commission for mediated purchases. The price does not increase for the customer.
Letzte Aktualisierung am 2023-06-03 / Affiliate Links / Bilder von der Amazon Product Advertising API
Werbung

Kategorien: News